Signs Your Commercial Vehicle Needs New Shocks
Service providers follow strict guidelines to determine the condition of commercial vehicle shock absorbers. Shock absorbers, along with suspension and brake components, should be routinely inspected and tested by a qualified service provider as part of a scheduled maintenance program.
Symptoms of worn shocks necessitating replacement:
Fluid Leaking from the Unit
Leaking from the unit is a clear sign that a shock is worn. This includes visible leakage on the shock body.
Physical Damage
The unit has sustained physical damage, including dents, and worn or broken mounts.
Uneven Tire Wear
The tires display cupped or uneven tire wear.
Leaf Spring Replacement
Replace commercial vehicle shock absorbers whenever any leaf spring is replaced.
Mileage Replacement Recommendation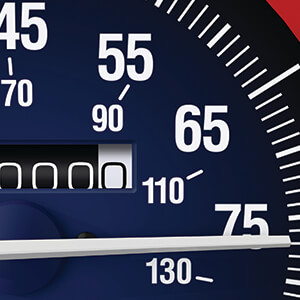 When a truck nears a shock's specified warranted mileage, or if the shock carries a mileage-related replacement recommendation.